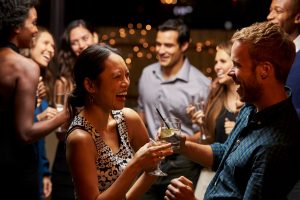 Parties and Corporate Events:
A DJ can really add to the success of your party. Of course, we will play great music, but we can also help with announcements and the overall flow of your event. Our goal is to help you create a memorable and enjoyable event for all of your guests, and to offer these services at reasonable and competitive rates.
We have the equipment and experience to handle any size or type of event you can imagine. We have done everything from small, backyard parties to large corporate events. Our sound and lighting packages can be customized to handle whatever you need. Contact us today to learn more and to get a price quote.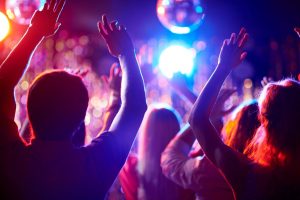 Schools and Non-Profits:
Are you tired of the same DJ, dance after dance? Most schools use the same company every time they have an event, and that gets old after a while. We don't want to be your regular guy (seriously). We are the DJ company you call when you are looking to do something big, something special or something different.
We have all of the newest music, a powerful sound system and a full lighting and video package that combine to create a high-impact event for your school. Our lighting packages include DMX scanners, lasers and an industrial-strength blacklight. We can even provide you with a rear-projection screen for music videos, live text-to-screen messaging and the ability to "shadow dance" behind the screen.
Contact us today to learn more and to compare our rates to your "regular guy". You may be surprised at how affordable our services can be.